2017 Young Artist Competition
Download Announcement (pdf)
Eligibility: The competition is open to all clarinetists who shall not have reached the age of 27 by January 1, 2018 (i.e., born on or after January 1, 1991) and are not currently under major artist management.
Application: Deadline for the submission of application materials is Saturday, April 1, 2017. Watch this space for registration information.
Young Artist Competition Coordinator: Mitchell Estrin
CONTEST RULES
1. Application Fee: $65 USD. All applicants must be members of the I.C.A. and submit the Competition Application. Non-members wishing to apply may join the I.C.A. and become a member. Join now! The application fee is non-refundable.
2. Recording Instructions: Please provide a high-quality recording containing the following repertoire in the exact order listed. Repertoire must be recorded with accompaniment when appropriate. Any published edition is acceptable. Each selection/movement should be listed as a single track, and should not contain your name. Please be aware that the quality of the recording will influence the judges. Recordings should not be edited and only continuous performances of entire works or movements are allowed.
Robert Schumann – Fantasiestücke, Op. 73. Henle Edition (or other comparable edition). All three movements. Should be performed on clarinet in A.
Meyer Kupferman – Soundspells Fantasy for clarinet solo (1986)
Eugene Bozza – Concerto for clarinet and chamber orchestra or piano. Alphonse Leduc. All three movements.
Meyer Kupferman Soundspells Fantasy can be purchased from the following:
or
Luyben Music Co.
Phone:
816-753-7111
1-800-2LUYBEN (1-800-258-9236)

Fax:
816-753-6879

E-mail:
order@luybenmusic.com
Store Hours
9:30 to 5:30 Monday – Friday
9:30 to 5:00 Saturday
Closed on Sunday
3. A photocopy of the contestant's driver's license, passport or birth certificate as proof of age.
4. Both the private teacher, if any, and the contestant attest in a separate written and signed statement that the recording is the playing of the contestant and has not been edited.
5. A summer mailing address, telephone number and email address should be provided. Email is the preferred means of communication. Please check your email regularly as this is how you will be contacted.
JUDGING
Judging of recordings will be conducted with no knowledge of the contestant. Do not include any identification on your audio files. There should be no speaking on the recording such as announcing of compositions.
Preliminary judging will be by recorded audition. Semi-finalists will be chosen by committee. Notification will be sent by Monday, May 1, 2017. Semi-final and final rounds will be held at the ClarinetFest® 2017, in Orlando, Florida, July 26-30, 2017. Semi-finalists will receive a waiver of registration fees for ClarinetFest® 2017. Travel and other expenses will be the responsibility of the contestant. Visa and travel arrangements are solely the responsibility of the contestant.
Repertoire for the semi-final and final rounds of competition will consist of selections from the works listed above. A pianist will be provided for competitors in the semi-final and final rounds. Memorization is not required. All contestants will accept the decision of the judges as final. Past first-prize winners are not eligible to compete.
All recordings will become the property of the I.C.A.
PRIZES
First prize – $2,500 USD and a professional clarinet donated by Yamaha Corporation and a 30 minute solo recital at ClarinetFest® 2018
Second prize – $1,000 USD. 2nd prize will be offered by Royal Musical Instruments, a young manufacturer who introduced their new line of clarinets at Clarinets this past August. The instruments are designed by clarinetist,  and teacher, Yuan Gao and his Royal global team.  A Classical Limited Bb professional model instrument will be given away to the 2nd place winner. Designed to help an advancing clarinetist develop their depth of sound, tonal flexibility while maintaining a clear center to their voicing, this professional instrument will help any advancing clarinetist define their voice. Royal is proud to introduce this professional model to the clarinet community and to offer it as a prize to the ICA.
Third prize – $500 USD and a professional line mouthpiece to be announced
The Young Artist Competition is generously sponsored in part by The Buffet Group, D'Addario Woodwinds, Henri Selmer Paris, Yamaha Corporation, and Royal Musical Instruments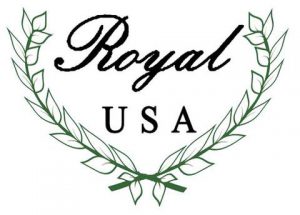 The International Clarinet Association assumes no tax liability that competition winners may incur through receiving prize money. Individuals are responsible for investigating applicable tax laws and reporting prize winnings to requisite government agencies.