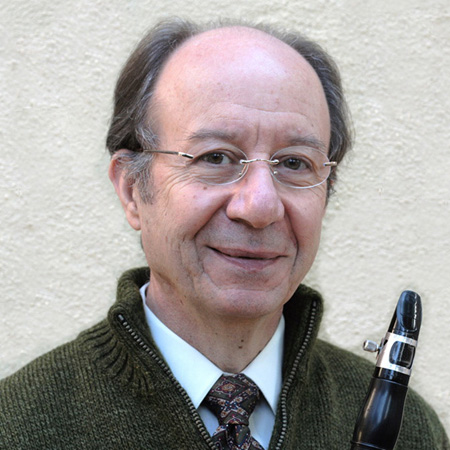 Luis Rossi
---
In her book Clarinet Virtuosi of Today, British clarinet historian Pamela Weston describes Luis Rossi as the "only top player in the world performing with instruments of his own design and construction."
Hailed by critics as "a first-class soloist," he has performed the Brahms Quintet with the Amadeus Quartet. He received the Konex Prize, an honor he shares with Marta Argerich, Daniel Barenboim and other illustrious Argentine musicians.
Rossi has performed in recital at Lincoln Center and offered master classes at the International Clarinet Connection (NEC, Boston) Lemmensinstitute (Leuven) and Royal College of Music (London). Guest Instructor of Clarinet Performance at Michigan State University in 1986, he also offered recitals at Indiana University, Western Michigan University, Oberlin College and The Ohio State University.
Accompanied by the Chile Chamber Orchestra, Rossi has performed clarinet concertos in Prague, Vienna, Warsaw, Krakow, Moscow, Kiev and throughout South America. With the Simon Bolivar Symphony in Caracas, he did the premier performance for South America of the Corigliano Clarinet Concerto and also premiered two clarinet concertos dedicated by Blas Atehortúa and Adina Izarra.
As a conductor and soloist, Rossi performed with the Teresa Carreño Symphony in Caracas, the Mendoza Philharmonic of Argentina, the Chile Chamber Orchestra and the USACH Orchestra in Santiago. His teaching activities at Simon Bolivar University and the Latin American Clarinet Academy in Caracas have produced an outstanding generation of clarinetists.
Rossi has recorded six CDs, all available from iTunes and Amazon.
email me