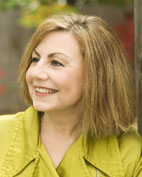 Elizabeth Crawford is associate professor of clarinet at Ball State University where she teaches clarinet, pedagogy and literature. A member of the Jacksonville Symphony Orchestra for ten years, she has also worked with the Baltimore Chamber Orchestra, Annapolis Symphony, Monterey Symphony, Colorado Music Festival, and Baltimore Opera Orchestra, and currently performs regularly with the Indianapolis Symphony and the Fort Wayne Philharmonic. While living in the United Kingdom from 2002-2005, she performed extensively with the Royal Philharmonic Orchestra, Philharmonia Orchestra, BBC Philharmonic, BBC National Orchestra of Wales, City of Birmingham Orchestra, Royal Liverpool Philharmonic, and Royal Scottish National Orchestra. She has recorded for the BBC and at Abbey Road, Angel, and Olympic studios in London. She also recorded Stravinsky's Rite of Spring with Robert Craft and the Philharmonia on the Naxos label. Crawford was the project director of the critically acclaimed CD with the Musical Arts Quintet, American Breeze.  Released on the Albany Records label in September 2012, the CD contains works by American composers, including the premiere recording of David Maslanka's Quintet No. 4.
In 1995, her performance at the International Clarinet Association's conference was included on Highlights from ClarinetFest '95, one of only a few performances selected from the conference for the CD. Crawford continues to perform at ICA conferences and has recently become the organization's Advertising Coordinator. She has served as Indiana State Chair for the International Clarinet Association and was the coordinator of its High School Clarinet Competition (2011-2014).
A proponent of music for E-flat clarinet, she has commissioned solo works for the instrument by Jenni Brandon and Scott McAllister. She recently edited the works for E-flat clarinet and piano by Giuseppe Cappelli, which will soon be available from Potenza Music.